Terms & conditions
Darlaston Builders Merchants Terms & Conditions

**A Brief Disclaimer

All website prices shown exclude vat. All brochure prices shown include vat. Delivery charges by prior arrangement. Darlaston builders merchants reserve the right to alter any prices without prior notice. All products are subject to availablilty. All weights, sizes, dimensions, colours, shades, quantities and descriptions where indicated, either within this website or the darlaston builders merchants catalogue are approximate and for guidance only. Due to the limitations of individual computer monitors, colour and finish are best judged from actual products. All product images & diagrams, either within this website or the darlaston builders merchants catalogue are property of darlaston builders merchants ltd, for promotion of darlaston builders merchants products and services only. Any other use is prohibited. We reserve the right to alter prices without prior notice. All products, special offers, and weekly promotions are subject to stock availability. Bagged goods and products deemed as perishable ( including products supplied in our jumbo/bulk bags ) are not eligable for return.
1: General

* 1.1: By using www.dbmdiy.com you hereby agree to be bound by these terms and conditions. dbmdiy.com reserves the right to modify these terms and conditions at any time and you hereby agree to be bound by such modifications on future visits to dbmdiy.com. We advise you print or save a copy of these terms and conditions for future reference.

* 1.2: WE STRONGLY ADVISE OUR CUSTOMERS TO NEITHER SCHEDULE NOR COMMENCE INSTALLATION NOR ANY OTHER WORK UNTIL ALL GOODS HAVE ARRIVED AND BEEN CHECKED THOROUGHLY. dbmdiy.com will not accept liability for any costs, losses, damages or fees either incurred or accumulated, whether directly, indirectly or consequential, by any party as a result of incomplete, cancelled or delayed installation and/or fitting of goods.

2: Order Placement

* 2.1: You must be at least 18 years of age and able to accept delivery in the United Kingdom or Ireland to place an order on the website.

* 2.2: At the time of placing your order we will contact your debit or credit card provider for payment. Once we have received payment we will send you an email confirming your order at which point we have accepted the order from you and a contract is formed between us.

* 2.3: It is our policy to take full payment upon order placement regardless of whether goods are available for immediate despatch.

3. Delivery

* 3.1: Delivery dates and timescales provided on the website and in email correspondence are provisional until a delivery date has been confirmed by telephone. Please do not arrange for goods to be fitted and/or installed until you have received the goods in full and checked them for any discrepancies or damage (see 1.2 above).

* 3.2: Delivery may be made in multiple shipments.

* 3.3: Please advise us at time of order if delivery is restricted by narrow roads, weak bridges, height restrictions and/or any other restrictions or obstructions to delivery vehicles. Failure to do so may delay delivery of your order and you may incur additional costs if the order has to be rebooked for delivery.

* 3.4: Our delivery drivers are insured to drive on public highways only. If the delivery address is not located on a public highway delivery will be to the end of the nearest public highway. Please note that delivery is kerbside only. Please note that collection charges may be substantially higher than the standard delivery charges as delivery charges may be subsidised.

* 3.5: As soon as you have accepted delivery of and signed for the goods you accept full responsibility for them. Our drivers are authorised to deliver goods to the address listed on the order only. Note that delivery is to the first exterior door of the property only. Goods will not be delivered without a signature unless this has been authorised by the person named on the order in advance. If prior authorisation has been given to deliver the goods without a signature the goods become the responsibility of the person named on the order at the point of delivery as if the goods had been signed for.

* 3.6: dbmdiy.com accepts no liability for being unable to deliver goods due to acts of God, flooding, severe weather, industrial action, civil unrest, regional or national disasters or any other factor outside the control of dbmdiy.com.

* 3.7: We will inform you if the expected delivery date will exceed 14 days from the date of order receipt. In such a case you will have the option of cancelling the order without incurring any additional costs. Delivery dates may be extended where we are awaiting further information from you, for example, for fraud prevention purposes. In such a case we will notify you within 14 days where you will have the option of cancelling the order.

* 3.8: Orders placed on a weekend or bank holiday will be deemed to have been placed on the first following working day. Delivery dates may be extended where the usual delivery date would fall on a bank holiday or during the Easter or Christmas holiday periods.

* 3.9: If an order cannot be delivered on the agreed date due to the customer not being available to sign for or otherwise accept the delivery the customer will be liable for any collection, restocking or redelivery fees incurred.

* 3.10: Returns Policy

* 3.10.1: If your goods arrive damaged or incorrect please inform us by calling 0121 526 2449 or by sending an email to sales@dbmdiy.uk quoting your invoice number, postcode and details of any damage and/or discrepancies within seven working days of receipt of your order. Where possible please include a digital photograph of any damage with your email.

* 3.10.2: Where goods have arrived damaged or incorrect we will either replace the goods ourselves or arrange for the manufacturer to replace or repair the goods (where applicable) free of charge. Where the goods are being replaced we will arrange for the damaged or incorrect goods to be collected at the time the replacement goods are delivered. Please ensure the goods remain in their original packaging in the condition they were originally delivered.

* 3.10.3: If we deem goods returned as damaged to be in perfect condition upon receipt we will reserve the right to charge all additional delivery and collection charges in full plus an additional 25% restocking fee. Please note that any additional delivery or collection charges will be higher than the original delivery charge as all delivery charges displayed on the website are subsidised.

* 3.10.4: If you wish to return undamaged goods - i.e. because you have changed your mind - please note that a 25% re-stocking charge is applicable. When returning the goods to us please ensure the goods are in their original condition with undamaged and unmarked packaging. Please call 0121 526 2449 for further help or assistance before returning unwanted goods.

* 3.10.5: Darlaston Builders Merchants Ltd will not accept returns on any bagged products or any product deemed as perishable, e.g. plaster, cement or custom tailored items such as mixed paint, or timber that has been cut to size. This policy also extends to our bulk/jumbo bagged products which can not be returned to us due to the possibility of outside contamination of the product.

4: Errors and Omissions

* 4.1: In the event a product is listed with an incorrect price dbmdiy.com shall not be obliged to honour any orders made at the incorrect price. You will be offered the chance to purchase the goods at the correct price or alternatively you will have the option of cancelling the order.

* 4.2: Whilst every care is taken to ensure the accuracy and reliability of product information displayed on the website, manufacturer specifications are subject to change without notice. Product descriptions and images are intended to be a reasonable approximation of the products and should be used as a guide only. Customers should satisfy themselves the products ordered are fit for their intended purpose and seek all necessary expert advice before ordering or carrying out any work.

* 4.3: Customer reviews displayed on product pages remain the sole opinion of the reviewer(s) and are neither representative of nor endorsed by dbmdiy.com. Customers should independently satisfy themselves that statements or opinions expressed in reviews are accurate and factual.

5: Product Guarantees & Warranties

* 5.1: All products are supplied with a minimum 1 year manufacturer guarantee unless otherwise stated.

* 5.2: All product guarantees and extended warranties (where available) are provided by the manufacturer. Should you wish to make a claim against a product guarantee or warranty you should contact the manufacturer directly.

6: Privacy Policy

* 6.1: We do not sell, lease nor disclose customer data to third parties without consent. Your order data is sent encrypted (using TLS) to SagePay upon checkout for order fulfilment purposes and is not disclosed by SagePay to any third parties. Companies or individuals applying for trade accounts may be subject to checks by credit reference agencies. dbmdiy.com complies with the Data Protection Act 1998 and the Copyright Directive 2001 and takes all additional steps necessary to protect your personal data from loss, theft, destruction or misuse.

* 6.2: dbmdiy.com uses cookies to store your cart information, login details (if you have created an account) and products you have viewed in order to display related products.

* 6.3: dbmdiy.com collects information including your IP address, browser type and version, pages visited and the duration of your visit. This data is collected by our web server(s) as part of the normal functioning of the internet and is used to gather statistics on website usage and to analyse website traffic patterns.

* 6.4: Please note email communication is not secure and you should not disclose sensitive data or information (for example, credit card details) via email. dbmdiy.com will never request sensitive data (such as credit card details or user passwords) via email.
7: Copyright

* 7.1: All website content, including but not limited to: text, images, electronic documents and source code, are copyright. Permission is given to save and print a copy of any portion of the website for the purpose of aiding order placement and/or as a shopping aid provided the use of any such material is restricted to your personal, non-commercial use.

* 7.2: Any reproduction, reverse-engineering (including decompilation or disassembly), distribution or republication of any portion of this website outside of the above provisions is strictly prohibited. dbmdiy.com will actively pursue any persons, websites, companies or other such culpable entities suspected of infringing upon its copyright.

8: Disclaimer and Limitations of Liability

* 8.1: The content of dbmdiy.com is provided "as-is" and no guarantee is given nor implied as to the accuracy or completeness of any information published.

* 8.2: Product prices, specifications and availability are subject to change without notice.

* 8.3: Employees and/or contractors of dbmdiy.com are not qualified to provide advice nor instruction regarding any aspect of building work. dbmdiy.com shall not be held liable for any loss, damage or injury caused by your reliance on any such advice. We recommend you seek the advice of a suitably trained and qualified professional before undertaking any work yourself and to verify any person or company undertaking work on your behalf has all the relevant qualifications and/or trade memberships.

* 8.4: Stock level information is provided as a guide only and does not neccessarily indicate stock is available to fulfil any given order. Where there is insufficient stock to fulfil an order we will contact you prior to order despatch and advise you of your options.

* 8.5: dbmdiy.com may contain links to external websites outside the control of dbmdiy.com. A link to an external website does not imply any guarantee the linked content is free from viruses, malware nor any other malicious code or software; nor does dbmdiy.com warrant the content of any linked website to be suitable for any particular purpose or audience.
9: Customer Support and Complaints Procedure

* 9.1: If you require support please send an email to sales@dbmdiy.uk and a support ticket will be raised automatically. Alternatively, you can call us on 0121 526 2449, however, we are generally able to resolve your query faster via the email ticketing system. If you are contacting us regarding an order you have placed please ensure you include your invoice number and the name and address as listed on the invoice in all correspondence. If you wish to reply to a response you have received via the ticketing system simply reply to the email in the usual way leaving the subject line intact.

* 9.2: Should you have a complaint please contact us via the support system as detailed above and we will respond accordingly. You hereby agree to allow us 14 days to resolve any complaint you have notified us of before posting any details to any public internet forum, newsgroup, wiki, blog, social networking service or any other publicly accessible online resource. If you feel we have not resolved your complaint satisfactorily within 14 days you agree to include all correspondence from dbmdiy.com - in its entirety - to provide an accurate and balanced view to the public. The posting or publication of falsified, fabricated or misleading claims against dbmdiy.com will result in legal action being sought against the poster and/or the website publisher.
10: Fly-Tipping

Darlaston Builders Merchants Ltd vehemently disapprove of the discusting act of fly-tipping. Darlaston Builders Merchants Ltd can not and will not take responsibilty for the after use of our Jumbo/Bulk bag product containers. We charge a deposit for our Jumbo/Bulk bags as an incentive for their return to our premises. Our Jumbo/Bulk bag containers are for the sole purpose of containing our products for delivery to your location. In all cases our Jumbo/Bulk bags should be disposed of in the appropriate manner if not returning them to one of our stores for a deposit refund. Please read the following important notes concerning fly-tipping:

*Fly-tipping is defined as " the illegal deposit of any waste onto land that does not have a licence to accept it ".

*Fly-tipping is a serious criminal offence for which you can be prosecuted. The courts have various powers available to them to tackle fly-tipping, including imprisonment, unlimited fines and an order to deprive rights to a vehicle used to commit the offence.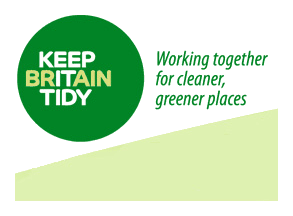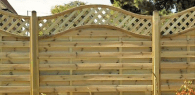 Feature fence panels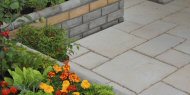 Patio paving packs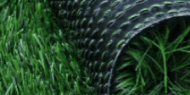 Artificial grass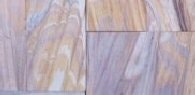 Natural stone paving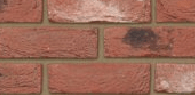 65mm facing bricks